Restaurant Cluster
0 Depot Avenue, Hamden, CT 06518
Craft beers, international small plates & heartier bites in a warm space dominated by blond woods.
---
2987 Whitney Ave, Hamden, CT 06518
Ristorante Luce is a Hamden, Connecticut favorite, serving Tuscan cuisine in a romantic atmosphere that is perfect for the elegant Tuscan flavors and fresh fish dishes that are served every day. Ristorante Luce serves a prixe fixe menu that includes appetizers such as seafood crepes and carprese. Entrees such as lobster ravioli and chicken limone are served alongside dishes that include veal, shrimp and fresh fish. The Ristorante Luce also has an a la carte dinner and lunch menu with additional favorites like gnocchi and pork chops. This restaurant can also provide banquet lunches and dinners for large parties
---
1670 Whitney Avenue, Hamden, CT 06517
Warm, relaxed corner nook with housemade Italian pasta, seafood & steaks, plus outdoor seating
---
2392 Whitney Ave, Hamden, CT 06518
Centrally located on Whitney Avenue in Hamden, menu offers fresh seafood, salads, mouth-watering burgers, steaks and chops and enticing appetizers. The eighty foot horseshoe bar with 23 HD TVs, 25 beers on tap, a selection of eight wines by the glass, five wines on draft, specialty martinis and late night menu makes Eli's the perfect place to reconnect with old friends or make new ones.
---
2256 Whitney Ave, Hamden, CT 06518
Family friendly old-school eatery featuring traditional American meals, including all-day breakfast options.
---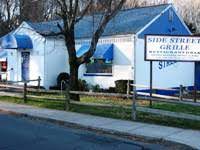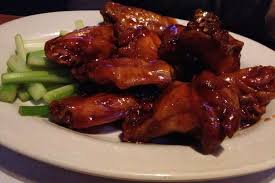 15 Dickerman St, Hamden, CT 06518
Side Street Grille is your favorite hometown spot with award winning wings and always 16 beers on Tap. Come join Side Street Bar and Grill for Trivia Night or Karaoke night, of join both nights.
---
3835 Whitney Ave, Hamden, CT 06518
Fat Wedge U defies logic by making a mockery of calorie counters. FAT WEDGE'S famous concoctions include: cheesesteak, hamburgers, chicken tenders, chicken cutlets, gyro, french fries, eggs, mozzarella sticks, meatballs, onion rings, cheese, marinara sauce, BBQ sauce, lettuce, ketchup, mayo -- sometimes all in the same sandwich.
---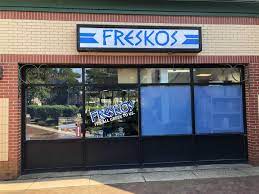 2323 Whitney Ave, Hamden, CT 06518
Freskos stands above the competition by providing authentic Greek food in a beautiful, light-filled setting . By using the freshest ingredients like yogurt-based tzatziki, real gyro, house-made dips, imported Feta and tender grape leaves, Freskos provides its patrons with a real Greek experience. Combine that with live streaming music from Greece and it's as if you were there.
---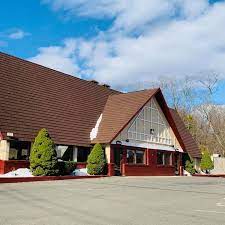 262 Skiff St, Hamden, CT 06517
Sink your teeth into the flavorful Indian cuisine traditional dishes prepared from family that will delight your senses. "Spicy" does not always mean that a dish is hot. At Cumin India, "spicy" means the mixture of aroma and spices which are not only used for flavor but also stimulating the appetite and medicinal advantages. Our highly experienced, native chefs are committed in preparing the best Indian food using the freshest ingredients.
---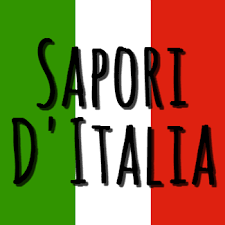 293 Circular Ave, Hamden, CT 06514
People come from all around to sample the excellent food from this deli/bakery. Each dish is prepared by skilled chefs who use only the best and natural ingredients. Enjoy your visit with wide range of pizzas and subs comprised of quality ingredients and good combination of toppings to entice your taste buds. Please have no hesitation to convey any special requests.
---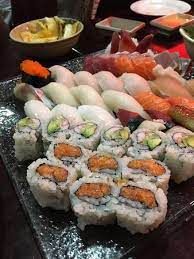 1473 Dixwell Ave, Hamden, CT 06514
Lunch & dinner buffets, plus off-the-menu sushi & Japanese kitchen entrees, in a softly lit space.
---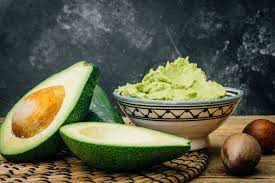 2547 Whitney Ave, Hamden, CT 06518
Intimate Mexican eatery with a festive ambiance serving standard dishes such as tacos & burritos.
---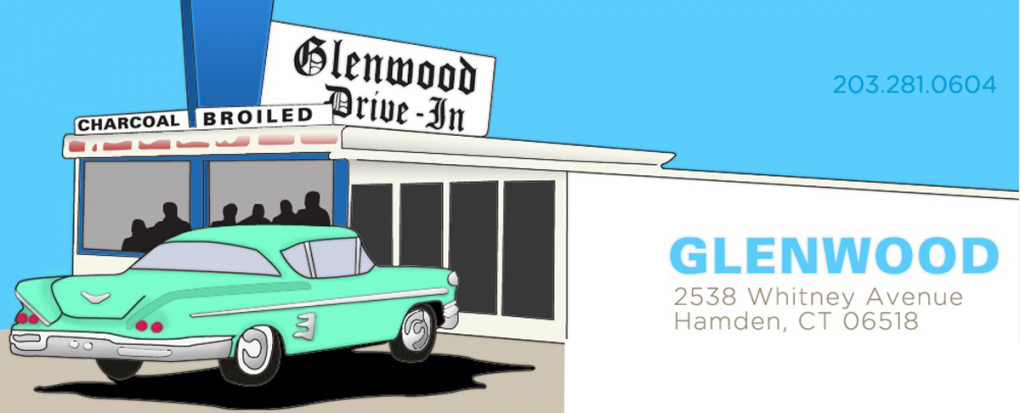 2538 Whitney Ave, Hamden, CT 06518
A family run business that has been happily serving customers for over 60 years. Glenwood serves high quality fast food. Favorites include famous hot dog, lobster roll and homemade onion rings.
---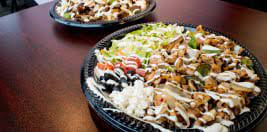 986 Dixwell Ave, Hamden, CT 06514
Ali Baba's Fusion is a Mediterranean twist on Indian and Pakistani Cuisine brings together a new palette
---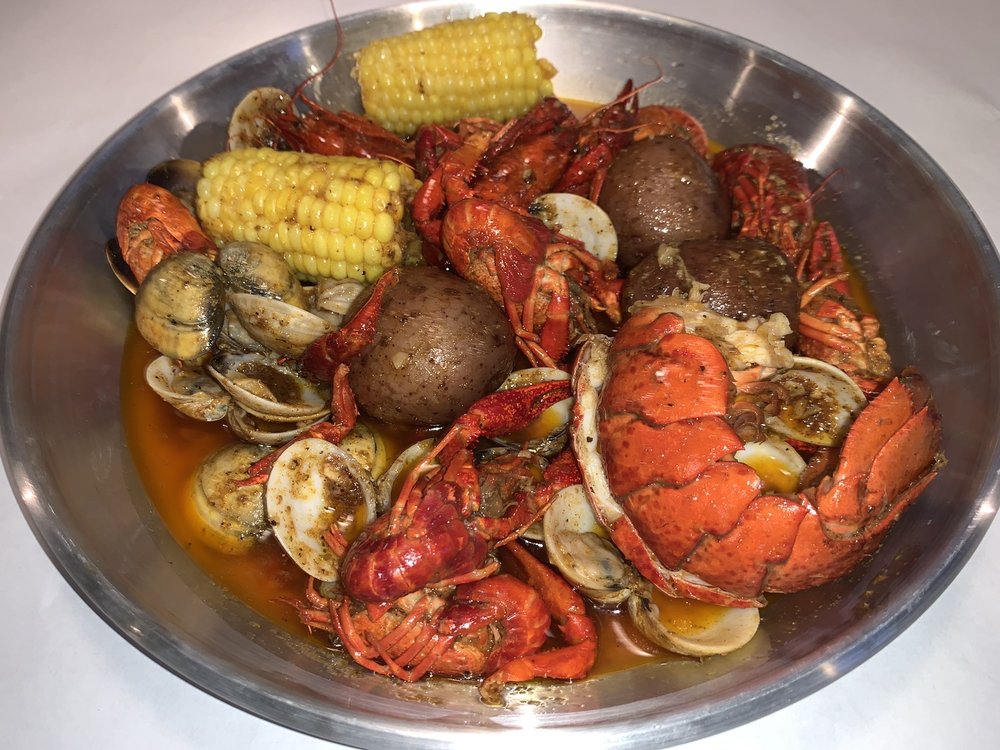 2380 Dixwell Ave, Hamden, CT 06514
---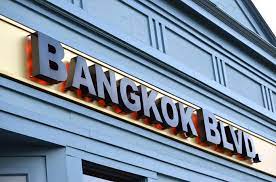 3000 Whitney Ave, Hamden, CT 06518
Delicious, healthy, affordable and fresh Thai food for you and your family. That's what's on our menu – and we are glad you've stopped by for a little taste.
Delectable fully cooked meals to eat in a cozy, relaxing environment or to take with you or to be delivered to your home. Meals can be tailored just for you. Catering events large and small. Whether you're just stopping by for our renown Thai Ice Tea or to have a family style Authentic Thai meals, Bangkok Boulevard's service and creations are choice in quality and suitable for any time of day.
---

1232 Whitney Ave, Hamden, CT 06517
Opened in 1999, The Playwright in Hamden is one of CT's most authentic Irish Pub, Restaurant and Banquet Facilities. Serving fine Irish fare and American cuisine for lunch and dinner, daily.
Every Sunday from 11am - 1:30pm a traditional Irish breakfast and brunch menu. Located in the Whitneyville neighborhood of Hamden, it is where families, friends and neighbors gather to enjoy good food, the perfect pint of Guinness and listen to live music.
In addition to our restaurant, pub and outdoor decks, The Playwright boasts the perfect space for your next special occasion or event. The beautiful and spacious banquet facility can accommodate anywhere from 25-75 guests for a sit down party, and up to 150 guests for a cocktail buffet event! Now is the time to book your upcoming special occasions.
---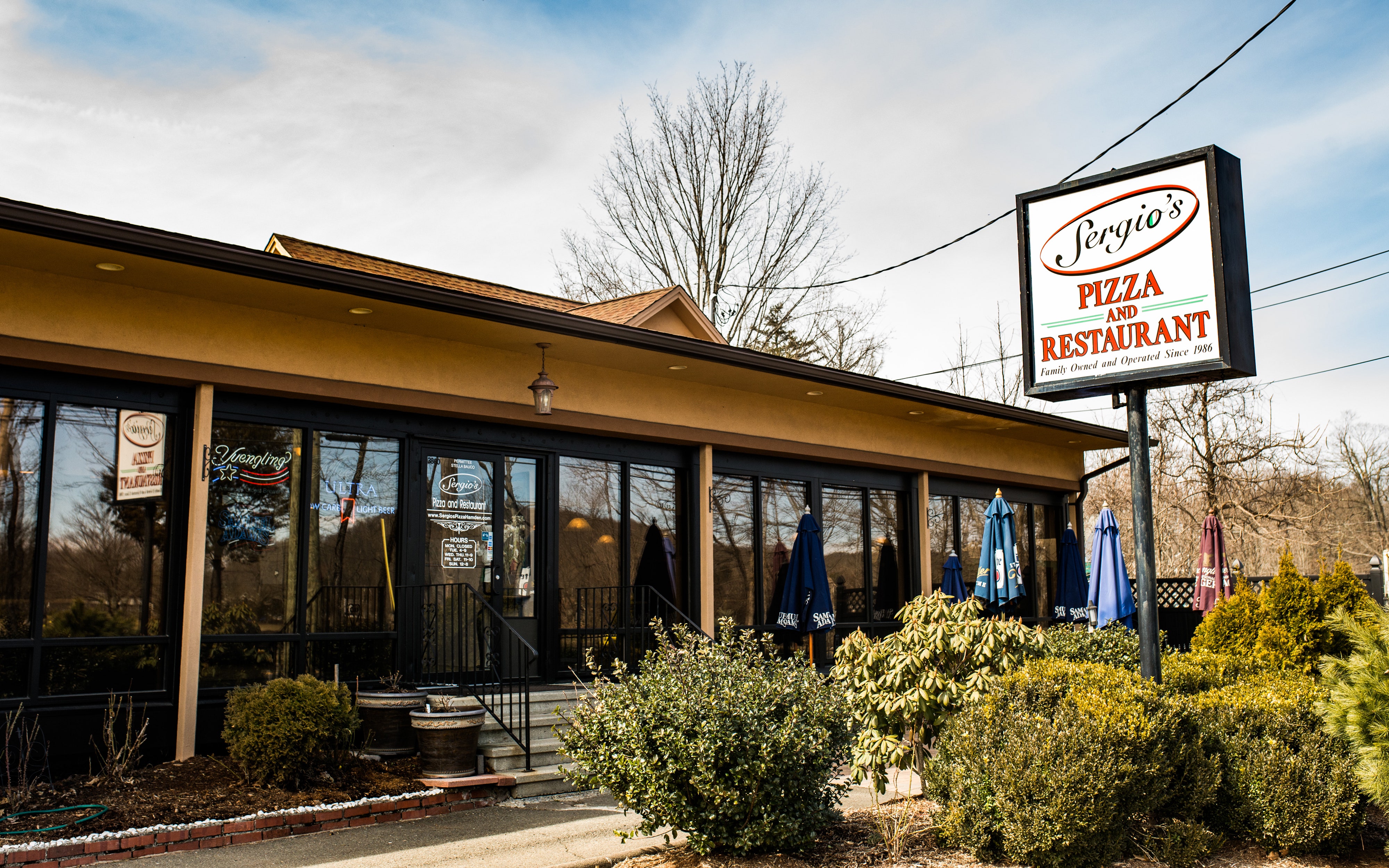 3860 Whitney Ave, Hamden, CT 06518
Family-friendly venue providing pizza, pasta & familiar entrees such as chicken parmigiana.
---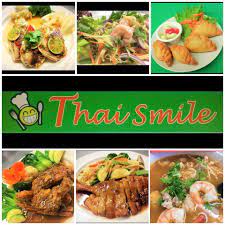 1505 Dixwell Ave, Hamden, CT 06514
If you're looking for authentic Thai cuisine in Hamden, Connecticut come to Thai Smile on Dixwell Avenue. Serving Panang Curry, Wonton Pad Thai, Pineapple Fried Rice, and more! Conveniently located near West Rock Ridge State Park and Southern Connecticut State University. Order online for carryout or delivery
---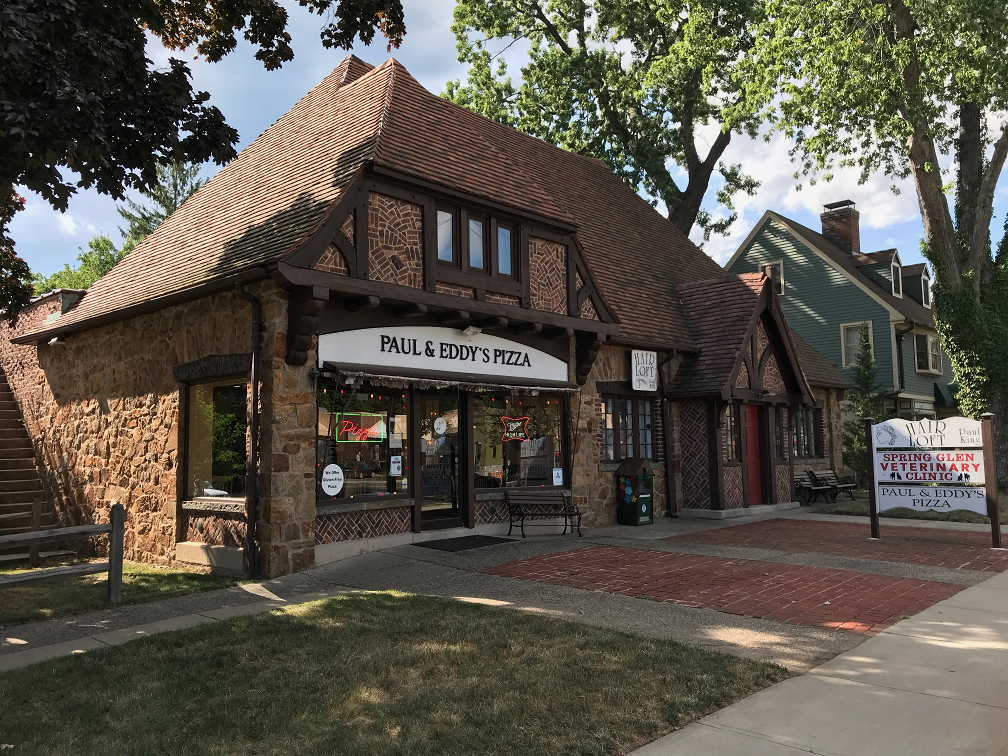 1630 Whitney Ave #1919, Hamden, CT 06517
Using the best ingredients, Paul and Eddy's Pizza has been serving mouth watering and delicious food since 1990. Come in today and try the new Mashed Potato Pizza.
---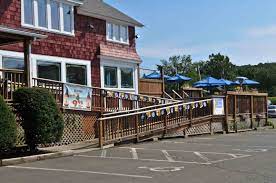 3931 Whitney Ave, Hamden, CT 06518
There's occasional live entertainment at this casual eatery proffering Mexican & some Tex-Mex grub
---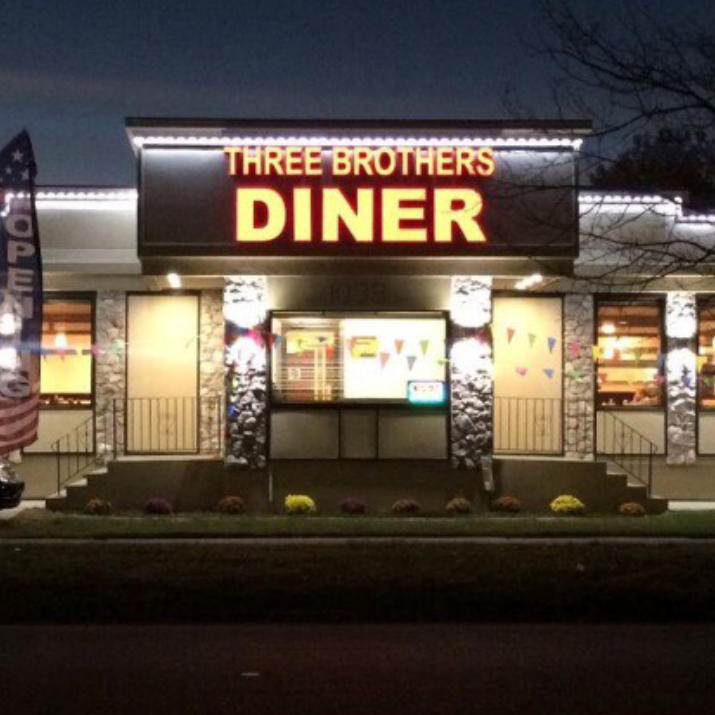 1038 Dixwell Ave, Hamden, CT 06514
Located on 1038 Dixwell Ave. in Hamden, CT Three Brothers Diner offer dine-in, take-out, delivery and catering services, as well as convenient and secure on-line ordering system
---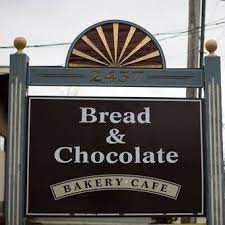 2457 Whitney Ave, Hamden, CT 06518
Baked fresh daily. Artisan breads, sandwiches, soups, salads and sweets
---

1869 Dixwell Ave, Hamden, CT 06514
Japanese steakhouse. Handcrafted Japanese entrees that instantly brighten up your day. Whether it's Hibachi, Sushi, Sashimi or any of our delicious kitchen entrées using the finest ingredients to produce these mouth watering artifacts.
---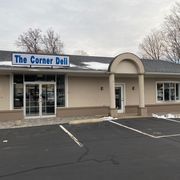 3295 Whitney Ave, Hamden, CT 06518
A Hamden deli that offers a wide array of items including soups, salads, sandwiches, wraps, and paninis
---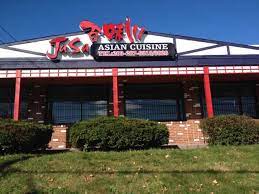 1720 Dixwell Ave, Hamden, CT 06514
JaSa Asian Cuisine offers delicious dining, takeout and delivery to Hamden, CT. JaSa Asian Cuisine is a cornerstone in the Hamden community and has been recognized for its outstanding Chinese cuisine, excellent service and friendly staff. This Chinese restaurant is known for its modern interpretation of classic dishes and its insistence on only using high quality fresh ingredients.
---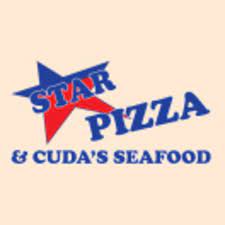 1380 Dixwell Ave, Hamden, CT 06514
Cudas Star Pizzas serves the fresh rock n roll dough each day with zesty red sauce made from scratch with 11 herbs and spices which will boost your mood swings to the next level. You can add any COMBO of meat or veggies you'd like.
---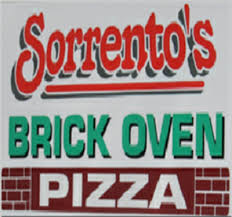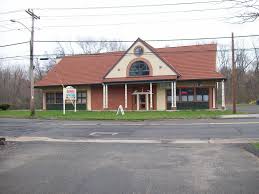 244 Skiff St, Hamden, CT 06517
---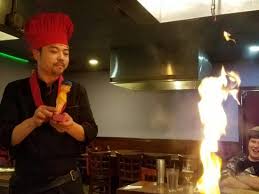 218 Skiff St, Hamden, CT 06517
Sushi, Hibachi, Japanese Steakhouse. The Kumo Japanese Restaurant is known for serving all your favorite Japanese dishes, including Hibachi Steak, Pork Katsu, Rainbow Roll, Sushi & Sashimi Combination, Tempura Udon, Unagi Don, & etc.
---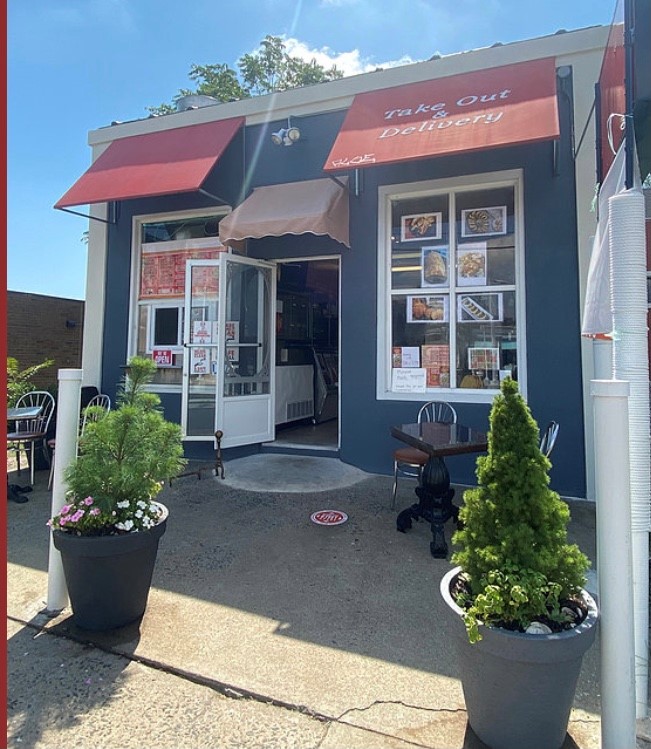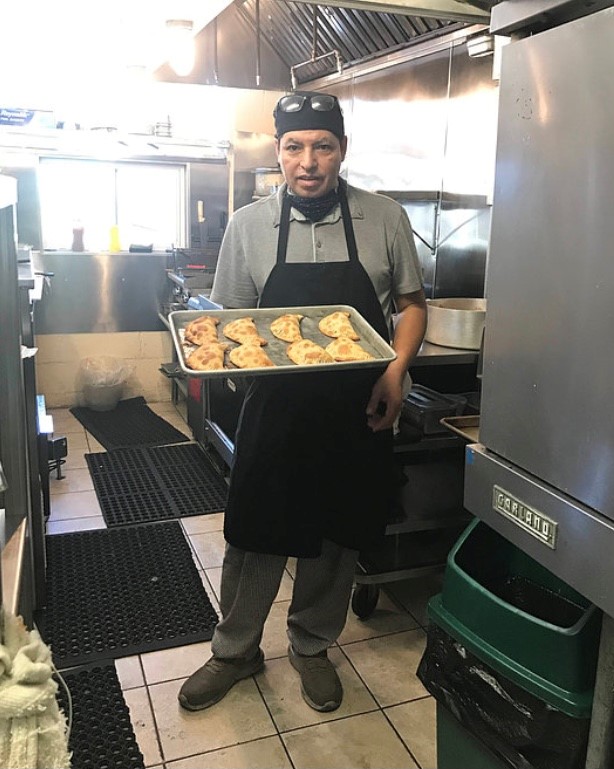 20 Wheeler St, Hamden, CT 06514
Grab & Go Empanadas is a premier and authentic Cafe that is proud to be serving the Hamden, CT area since August of 2020. Delicious, homemade, Latin food for all those that wish to combine fun and enjoyable ambiance with skillful cooking into one tasty experience.
---

1832 Dixwell Ave #3105, Hamden, CT 06514
Tapas & other Spanish cuisine paired with wines in a boldly colored space with a patio.
---

3000 Whitney Ave #4, Hamden, CT 06518
Japanese Restaurant.
Simply decorated storefront serving a popular array of sushi, noodles & kitchen entrees