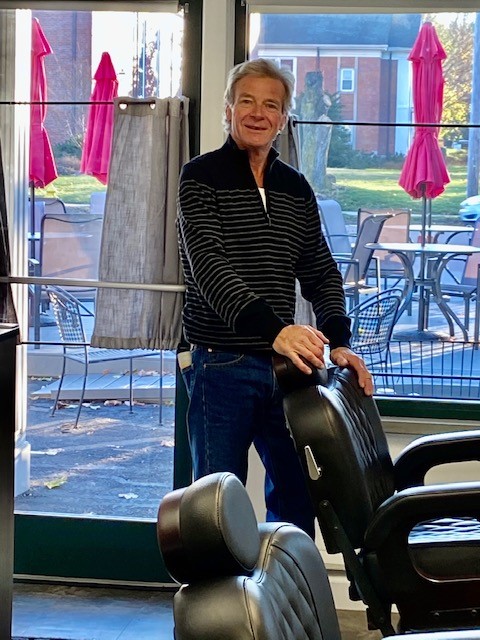 Richard "Rick" Bosco has 45 years of haircutting experience and is here to cut your hair! After being closed for several months the Esquire Barber Shop is back open for business at 1836 Whitney Avenue, at its original location in the Best Video plaza, on the corner of Whitney Avenue and Thornton Street. Rick is from the Hamden High Class graduation class of 1974.
"We are happy to see that Esquire is open again, community-based, local businesses are critical to our economy and neighborhood well-being. We hope everyone can support Rick," stated Dale Kroop, Director of Economic Development for the Town of Hamden.
In fact, Esquire has had a great start. "I couldn't be happier with the reception I have received from the people in the neighborhood, I look forward to cutting everyone's hair," stated Mr. Bosco.
Esquire is open by appointment only by phone or by walking up. Esquire takes cash only. Haircuts start at $20. Esquire follows all state mandated COVID-19 protocols.
Esquire is open 7 days a week. The hours are:
Monday through Saturday 8 AM-1 PM and 3 PM - 6 PM
Sunday 10 AM - 1 PM
For appointments call 1-203-492-9713.
---
Comments: