Lucky Ewe Irish Goods
Featured Business
Hamden is proud to promote unique, local businesses that are independently owned and operated. For this edition, we will feature Lucky Ewe.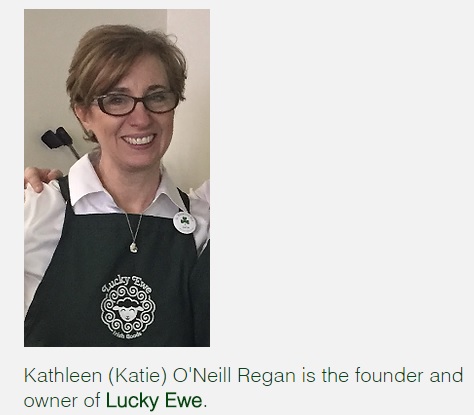 Lucky Ewe Irish Goods located at 2371 Whitney Ave, across from the old Hamden Town Hall, opened in November 2015 and offers a beautiful collection of Celtic inspired gifts, clothing, jewelry, and crafts.
The idea of Lucky Ewe came to owner and former Hamdenite Katie O'Neill Regan some 4 years ago. As she came from a visit to Quinnipiac's Great Hunger Museum, she stopped off at her Irish borne father's grave and had the idea of opening an Irish gift store. Mary Beth Radigan, Katie's childhood neighbor and friend along with her niece Tara O'Neill shared her passion for the idea and became her business partners, also known as the Ladies of Lucky Ewe. Working with Hamden's Economic Development team, they were able to transform the idea into a wonderful business.
The store carries a variety of unique imported and handmade Irish goods, including clothing, hand knits, jewelry, books, heraldics, perfume, musical instruments, specialty foods (including sausages), teas, crystal, pottery, and one of a kind trinkets. Lucky Ewe carries well over 40 Irish product lines such as Aran Woolen Mills, Ireland's Eye Knitwear, Hanna Hats, Branigan Weavers, ShanOre Jewelry, Irelands Eye Knitwear, Belleek, Emerald Crystal, Erin Knitwear, Keith Jack, Solvar and Guinness products.
In addition to the Celtic handmade and inspired goods, the store offers monthly events such as an Irish book group, Celtic drum circle, storytelling, tea leaf reading, and more. Lucky Ewe is not only a unique shopping experience but also a meeting place where the local community can come learn about and celebrate Irish history and culture.
"We are thrilled to be able to do business in a town that appreciates local stores" says founder and owner Kathleen O'Neill Regan.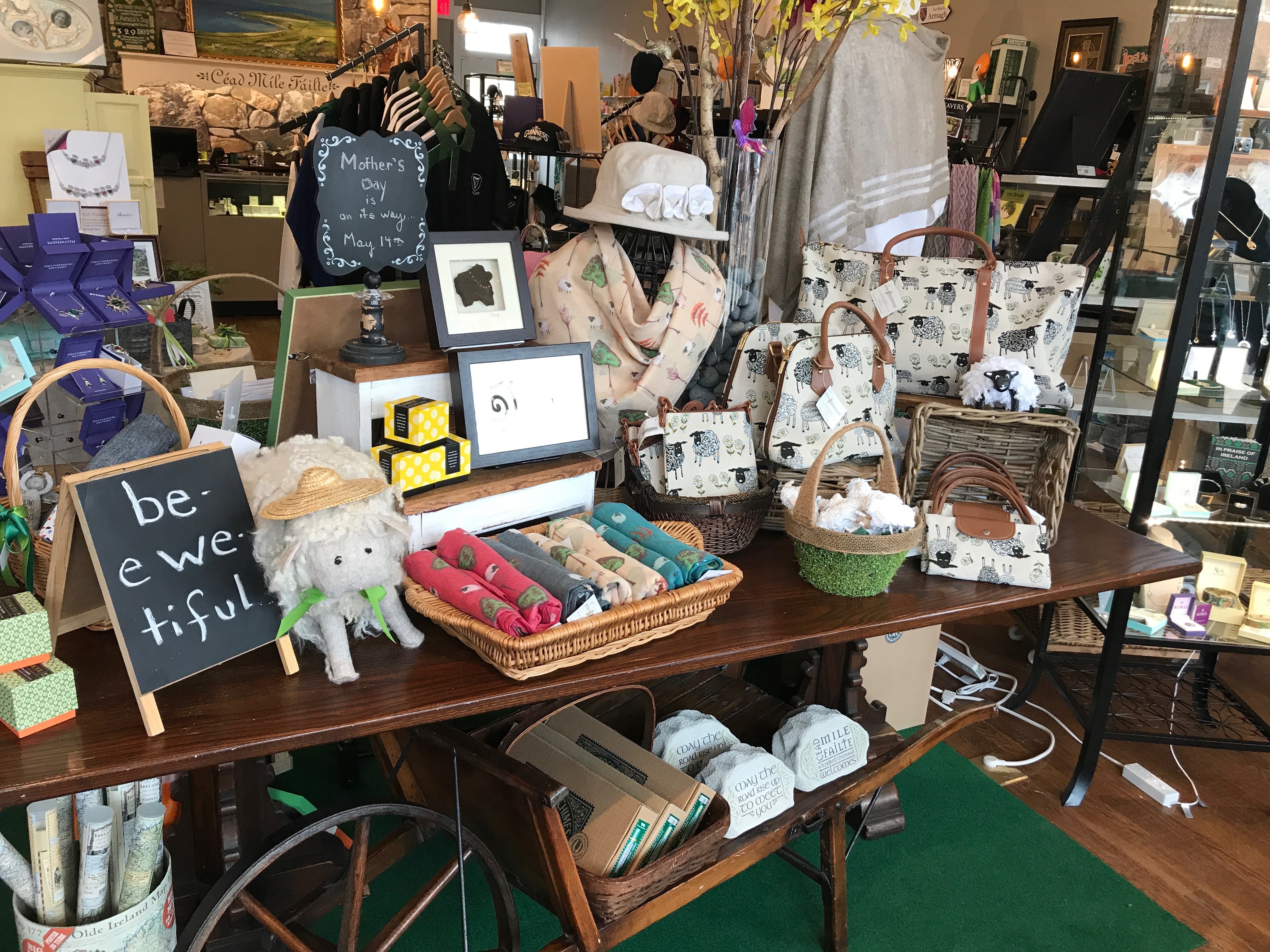 The shop is open Tuesday through Saturday 10-5, Sunday 10-3. Closed on Mondays.
The ladies can be reached at 203-507-2160, or email at Kathleen@shopluckyewe.com.
Website: www.luckyeweirishgoods.com.
---
Comments: