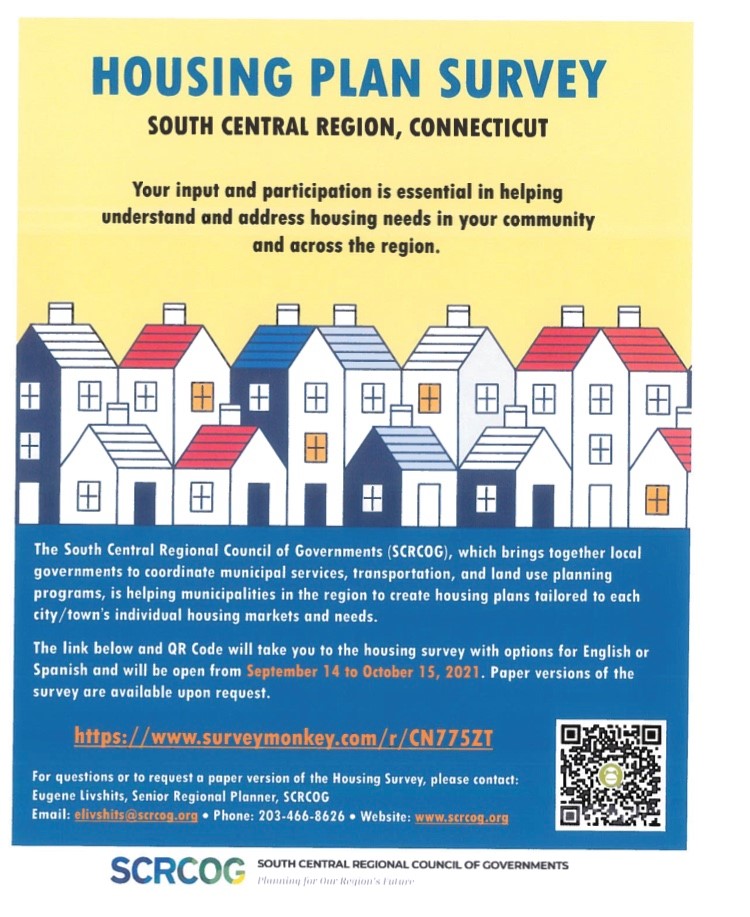 The South Central Regional Council of Governments (SCRCOG), which brings together local governments to coordinate municipal services, transportation and land use planning programs for its 15 member municipalities is announcing the beginning of a housing survey for residents.
This survey is part of SCRCOG's efforts to help each municipality create housing plans in accordance with the State of Connecticut's General Statutes Section 8-30j, which requires each municipality create and amend an affordable housing survey at least once every 5 years. This survey is intended to help identify the perceptions and realities of housing affordability, appropriateness and challenges within each community.
"Housing plans need to consider the community's vision for its future development" said Carl Amento, Executive Director of SCRCOG. "This is why the housing survey is so important, it offers all members of each SCRCOG community the chance to provide their input on how future residential development should be created." The housing survey asks residents to provide feedback on important housing issues.
Housing Survey Flyer (English)
Housing Survey Flyer (Spanish)
---
Comments: